I am back. The last letter I wrote was on the 6th of August which makes this the longest break in my writing for many years. The reason for the break is because we have all been working around the clock preparing for some exciting new features and announcements to follow in the coming weeks and months. Trust me when I say that the future for PsyQuation has never looked brighter and we intend to reflect that light upon our community as we move forward on our journey. Stay tuned; here are a few highlights of things to come:
1. We have reworked our alerts, hoping to release new version in 2 weeks.
2. We have a summary performance report that will be automatically emailed daily when you have open positions – release in 2 weeks.
3. We have a Slack channel where our community can hang out and ask questions. We are a team of experienced traders and quants so take advantage of the advice we can provide you (found under the "community" menu on the home page).
4. We will be launching a community stats page providing useful insights into the FX trading community's current and historic performance.
5. We have been appointed as the manager of an exciting new allocation program, details will be announced shortly on this front.
6. We plan to launch a big data deep dive machine learning trade signal service by January.
Before I get to my thought piece I wanted to provide an update on the performance of our PSY Select portfolio. In short we have created a virtual account that invests in the top 10 percentile of traders on a particular database using the PsyQuation Score™ as its key filter for inclusion in the portfolio, the other filters being a 1yr track record and a minimum equity of $10k.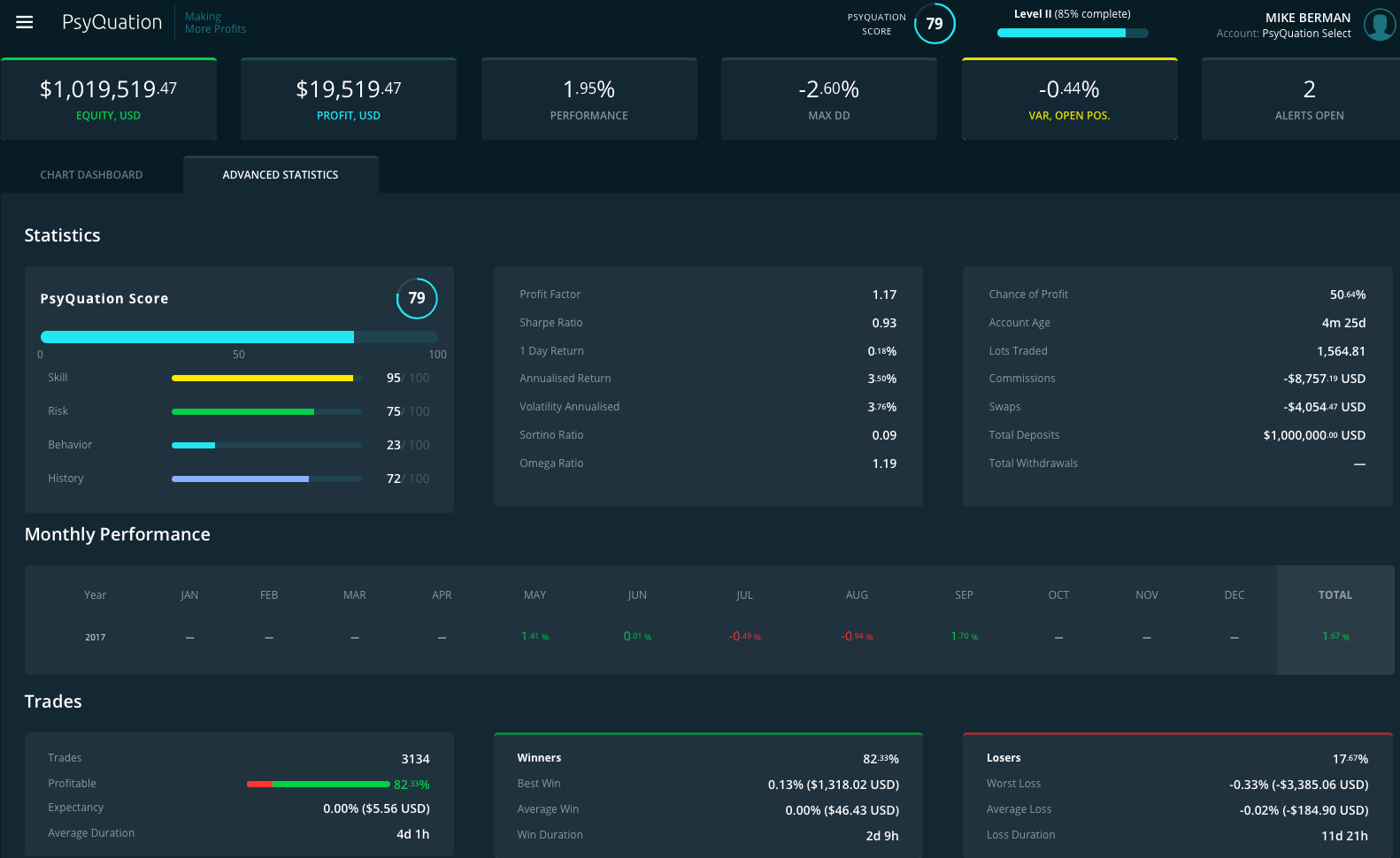 You can view this portfolio's performance in real time on the Leaderboard. I will summarise our performance by contrasting it with a portfolio using the industry gold standard of the Sharpe ratio as the key filter for inclusion. The PsyQuation Score is killing it
.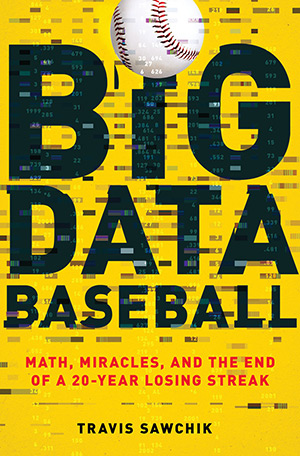 This book is a fascinating read for those of you intrigued by numbers. However, there is a beautiful similarity between the story of the Pittsburg Pirates and the story of the trader that I wanted to share with you.
As you can read from the books cover this baseball team was battling a 20yr losing streak, with a tiny budget for talent compared to the more successful teams in the league to add to their challenges. The coach was under extreme pressure to deliver and he knew this would be the final season of his career if things didn't improve dramatically. Two seasons prior his general manager was convinced that the future of baseball was in better data analysis and they embarked on building a full-time data science team who were welcomed as part of the training staff with full access to the team and coaching meetings.
In essence what they did was draw on millions of pitches and balls in play data points to identify a strategy that without spending a cent could win more games. The insight was to aggressively shift the defences field positions when left hand batters were in play. There were other brilliant insights but this is the one I find so relatable.
The positional shifts their computer models came up with flew in the face of more than 100yrs of baseball wisdom. The experts in the industry believed setting up a field in the manner the Pittsburg Pirates where planning on doing was equivalent to baseball suicide. The data scientists were convinced that there was an edge in their strategy and told the coaching staff that the only way the "shift" would work is if they committed 100% to the strategy over the full length of the season, as incrementally the shifts would result in more "outs" and result in more wins. I will leave the Pittsburg Pirates story there and encourage you to read the book if you want to know more about how things ended up.
At PsyQuation we are lucky to have access to millions of data points from our ever growing trader database. As data scientists dedicated to finding insights "Alerts" we are able to provide the traders on our platform with ways to compete against the big guys in the industry and see subtle things that perhaps are not noticeable to a trader researching the market. PsyQuation is not just researching market price behaviour, we are looking at traders performance behaviour in relation to market behaviour.
We are living in a brave new world where traders who embrace technology focused on data science insights into their behaviour are likely to enjoy a more profitable trading future. Partner with us on this journey into the future.
Looking forward to more profitable trading together.
The PsyQuation Team