This is the year where:
we launch our two side market, i.e. investors get to copy our pro trading talent with traders raising meaningful money, and
our premium tools and their value become understood and an essential part of our traders trading day
The plan is to launch a major Copy trading platform in the second half of the year. We have a team of designers and UX consultants working on the features as well as a new look PsyQuation architecture to incorporate more community interaction as well as more seamless integration of our tools and features for a major copy trading platform launch.
However in the interim we have launched an alpha copy trading platform which is currently operating in demo mode as we get our legals in order. We want to start copy trading as soon as possible so we have decided to launch with a basic alpha version of copy trading to get the proverbial show on the road. We already have a group of 150 people who have offered to act as part of a focus group to help inform us how to improve. With the alpha version which we aim to improve with new releases every 2 weeks based on comments received. These comments will also help inform our major release which is planned in the second half of the year. People who want to help shape our alpha and beta versions of copier can sign up on this forum and help make it a better product for all. I truly welcome all your input and love hearing comments from our community so don't be shy.
We continue to actively look for traders to allocate capital to as part of the AxiSelect Incubation program it is worth mentioning that we have now allocated more than A$10 million since launching AxiSelect 2yrs ago.
Our Android and iOS app have updates in their respective stores this last week so be sure to update your apps if you haven't already done so.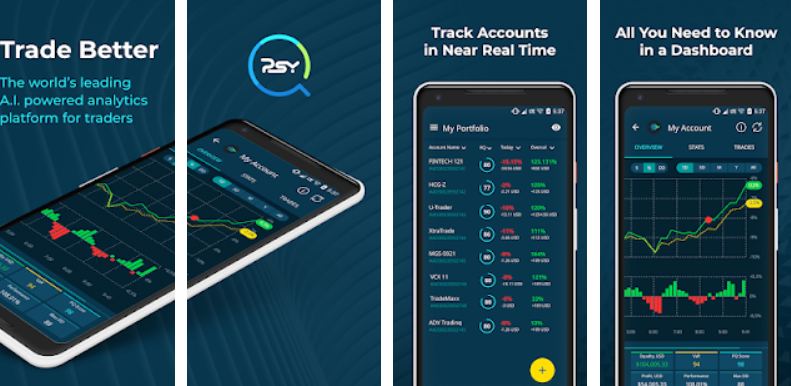 This last week we also launched our Trade Alerts, Probability Stats to accompany our market alerts and real time OFSi updates. I am well aware it is not apparent to most how to use these new tools and features. As we have just gone live with them, Vlad and I are locking ourselves away for the next week to focus on providing tutorials and content to show you how you can use these very powerful tools. For now let the PsyQuation team bask in the glory of having finally built the tools and released them. Next we focus on making sure everyone derives the value we strongly believe is available to all with our Axi clients enjoying the full premium value which is only available to our strategic partner Axi clients.