I think we are all quite overwhelmed with the amount of information flying around the internet regarding the Covid-19. My plan in this newsletter is not to add to that panic about the virus but to rather inform you of my views relating to the markets and the impact this virus is likely to have on the world.
I have become quite upset with a number of people in my daily life who have tried to minimize the effects of this pandemic saying it is nothing more than the flu. What these people are failing to understand is that this will have a major impact on the lives of our loved one's both physical and material.
The message being promoted from people in the know is that we need to flatten the curve, to enable our healthcare systems to cope with the increased demands on our hospital beds and special breathing equipment. I think we all now realize that the vast majority of the world in countries who haven't taken dramatic action will likely get the virus. However, in the meantime we can slow it down and with time our healthcare system will cope better and please God we will have a vaccine within the year to further alleviate the stress on the system.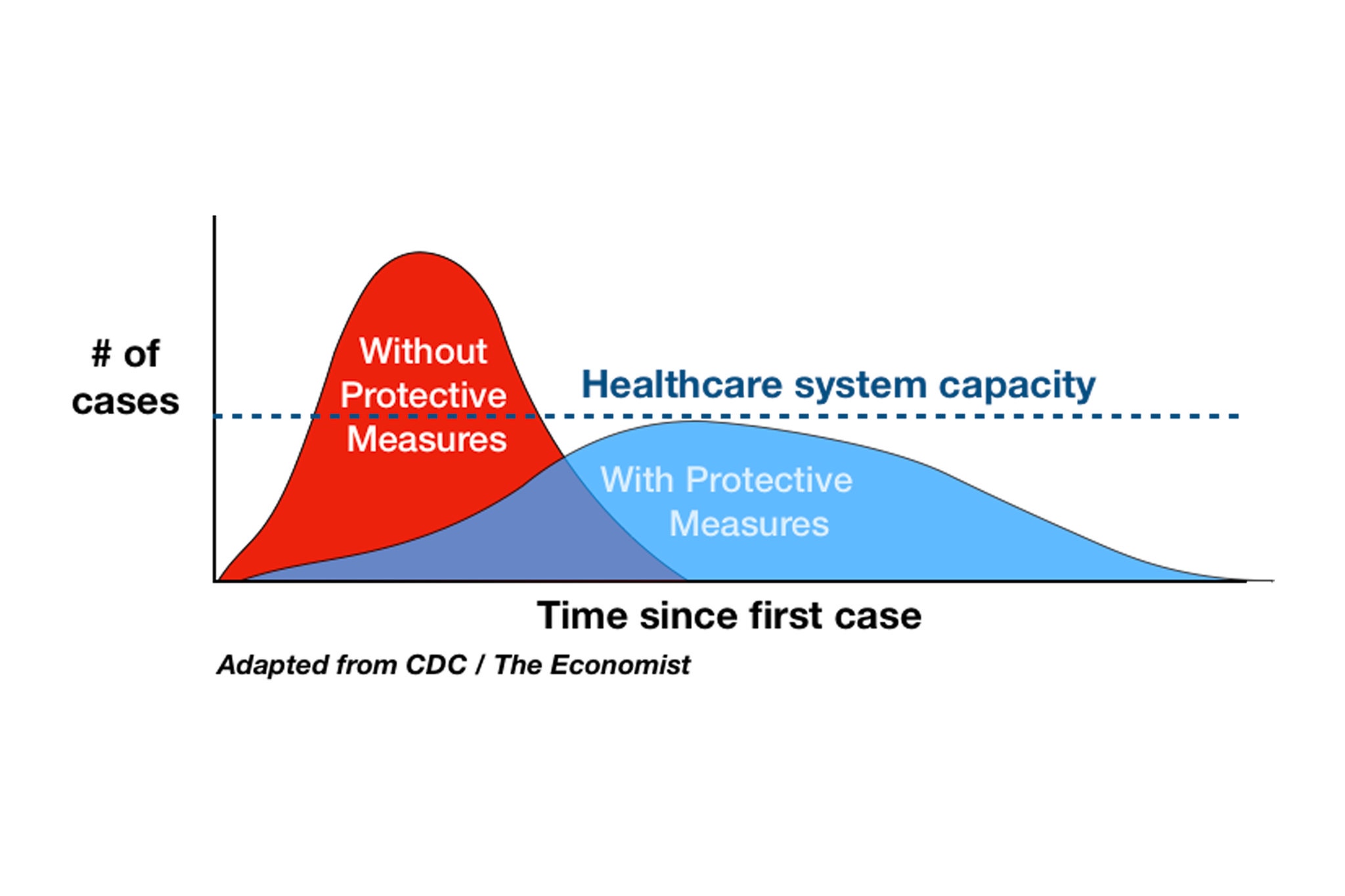 I would like to make a few postscript remarks since writing this article.
The markets have been wild, we haven't seen price action (volatility) like we have seen in the last 3 weeks, too many times in history.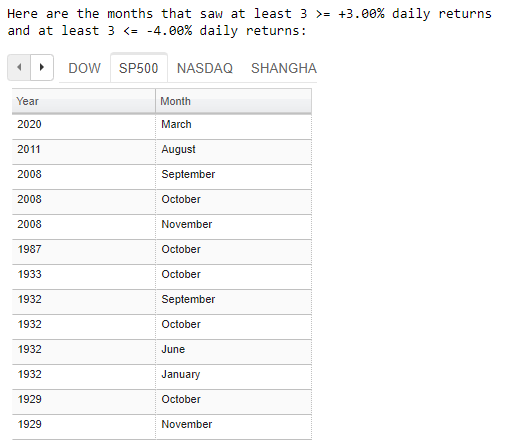 So here is my advice. The markets are in chaos, so take control of what you can, that is the risk in your trading account. Just like governments who are serious about risk control have taken a heavy hand placing whole countries in "lock-down", so should you if the market gyrations are controlling you.
The world famous Nobel Laureate Daniel Kahneman speaks about one of the keys to investing is having what he calls "a well-calibrated sense of your future regret." I have always lived by this saying. Before and during a trade I am always asking myself the question of will I regret my decision in the future.
I don't want to go too much into the markets but I do want to say that it is unlikely that the longest bull run in US stock market history is fully corrected in 16 trading days. Yes it has been the fastest correction in history but I believe you should all be prepared for much more volatility and pain in the markets.
Almost on the hour I am being confronted with another impact to our community and society at large, stemming from the Corona Virus. I think the effect on the global economy is going to be far worse than most people are anticipating. Before Covid-19 even appeared on the world stage, we were experiencing slowing economic growth. So much so that central banks were already committing to further monetary easing to keep things from slipping into a recession. The sheer expectation on central banks and government to carry this load on the already record high government debt, as well as record corporate balance sheet debt, not to mention all the other record level debt in the system, is simply too much. I believe we are going to experience a very severe global recession, maybe even depression.
To end on even scarier note, if that is possible, I was sent this chart today. I wish to highlight the similarities, and caution that analogs do not reliably predict the future, but this replication so far is quite staggering.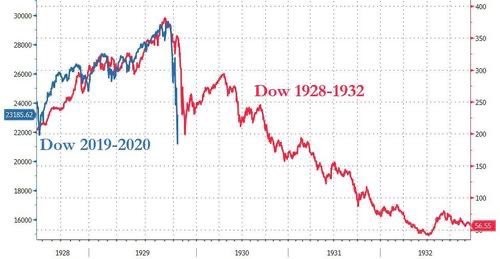 Stay safe, written from my man cave at home where I am planning to spend the next couple of weeks. I just pray that the toilet paper arrives in time.